Welcome to Heavy Metal Group, Inc!
            Specializing in
Design – Fabrication – Machining.
Contact us at: tim@heavymetalman.com  or getit@heavymetalco.com
For more AR info see www.thearguy.com or email to tim@thearguy.com
Greetings from the so frozen North! (and freezing South…)  Days are getting longer…. hang in there.
We have a lot going on and are extremely busy with the design and machining of AR components. On the side we also manage to build a bike or two. We have streamlined our shop to the machining side and are actually looking at locating to a different shop. We've been working on the road a lot and its hard to get things done remotely. Heavy Metal has been adding more cnc equipment to increase our adapter and barrel production as well as media blasting, Parkerizing, and anodizing equipment. Feel free to take a look around and please , drop us an email, its the best way to get us. Thank You !
Heavy Metal     710 S. George St.     Ludington  MI   49431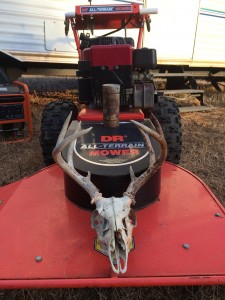 © 2019 Heavy Metal, Inc-All Rights Reserved