91 FXST Custom
91 FXST Custom – Salvage title,  $3,800 as is
I've had this bike a long time…. got it after we finished the FXR years ago. This was right after we pulled what was left of the front end off….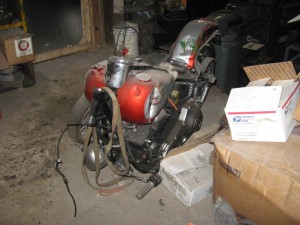 Cleaning up new parts….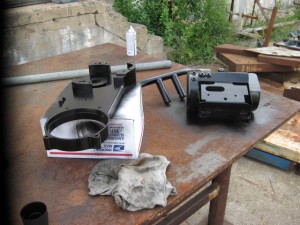 Finally up on the lift in the new frame with 200 tire set up.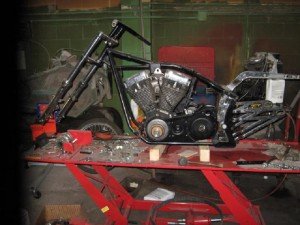 Will start mocking it up when I finish truing up the rear wheel. This was going to be the new hot rod until I found the old shovel 🙂
1/2/18
This bike also followed me on the road and is sitting in the new shop. Not much has been done, but the rear wheel is laced and almost trued. I would like to get an aluminum front rim too…..
Don't know what I'll do for a tank yet, I've got a fake stretched that came with the 75 Sporty and also a 3.5 gal Sporty tank, but it sits a bit high for the look I want.
© 2022 Heavy Metal, Inc-All Rights Reserved