1980 Harley FXB Sturgis, Orange
1980 Harley Davidson FXB Sturgis, Orange  Full Custom      Clean title $25,000
This is the real deal folks and I love it! I was actually looking for a 200 tire one day last year and the guy had some parts and "an old shovelhead"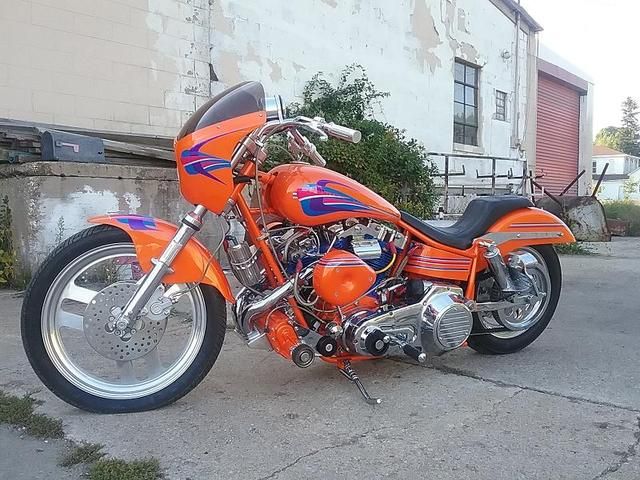 This picture is when we first unloaded it off the truck. Its spent it's whole life going from show to show until the guys just parked it. Well, we couldn't let a bike that looks this good, not be heard!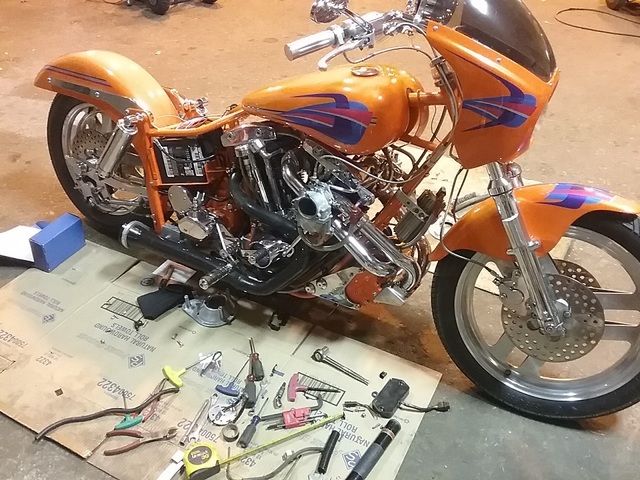 We started the process of finding out exactly what the bike needed to get running. It wasn't a lot, but it took a lot of time to check everything out. Show bikes aren't road bikes, unless your Jesse James! We went through the bike top to bottom as I don't believe it had ever been started.
Well we fixed that! What a machine. Balanced to perfection and just comes alive about 4 grand. The dual S&S carbs still need some jetting to get it right but I'm learning to live with the blown shovel!
© 2022 Heavy Metal, Inc-All Rights Reserved